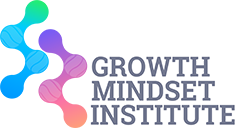 GMI Profiler
Welcome to Growth Mindset Institute - Mindset Profiler
About Profiler
The Mindset Profile has been designed in collaboration with Prof. Carol Dweck (Lewis and Virginia Eaton Professor of Psychology at Stanford University), Dr Mary Murphy (Indiana University), Dr Katie Muenks and the Growth Mindset Institute.
The Mindset Profile seeks to help you understand your core beliefs about the nature of intelligence, personality and talent, and give you insights into when you are more likely to have a fixed mindset by understanding your fixed mindset triggers.
Your results are compared against over 5,000 responses in order to determine which fixed mindset triggers are more active for you when compared to others. By understanding what triggers your fixed mindset, you can learn to develop ways to reduce how they impact your progress at work, at home and in your community.